Do or Die
25p
Win an invasion after the timer expires.
How to get: If an invasion takes 2:30 minutes, next time attack with the same zombies in the same order, and wait 30-35 secons before sending yer zombies to fight.
What is Do or Die?
When you pass 3 minutes of fighting in an invasion the enemies will start to attack much faster, and the boss will throw like crazy. This is called Do or Die. Plus, if the boss is on the second floor while its happening, he will throw like the picture shown below.You will have a better chance of winning in Do or Die when the boss come down.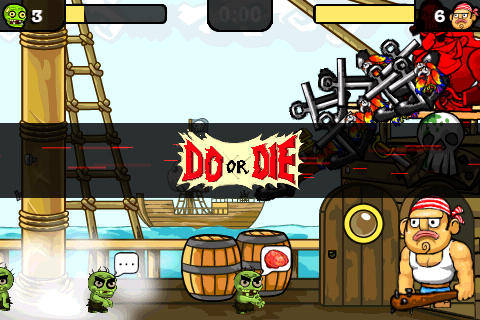 More Achievements
Ad blocker interference detected!
Wikia is a free-to-use site that makes money from advertising. We have a modified experience for viewers using ad blockers

Wikia is not accessible if you've made further modifications. Remove the custom ad blocker rule(s) and the page will load as expected.