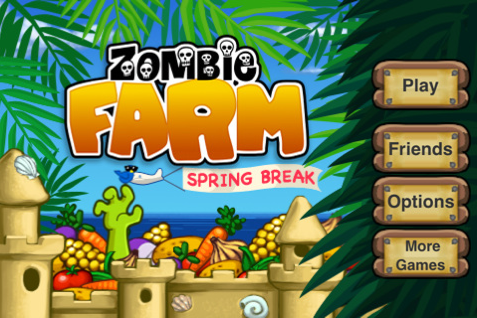 HELLO SPRING BREAK!!!
INTRODUCING SEASONAL INVASIONS!
Seasonal invasions are available at level 8. This season is spring break! Be sure to grab all the invasion loot before spring break is done!
SAVE THE BEACH!
Your zombies want to party on the beach for spring break. But Squidude the "surfing squid", and his entourage of party lobsters have crashed the scene! They're taking over spring break and ruining the fun for everyone! Can your zombies save spring break and banish these party pooping Sea Monsters back to the depths of the ocean?
GLITCHES AND CHEATS!
The time changing cheat is no longer patched on the new version so make the most of it!
MARKET FACELIFT
The market has been enhanced, some market items can be unlocked early.
Confirmation messages have been added to avoid accidental purchases.
STORAGE TABS
Boosts taking too much of your storage space? Boosts are now grouped separately which gives you more room to store your stuff!
FASTER
Saving and loading speeds are slightly better.
Gifting delay has been significantly improved.
List of new stuff
Remarks
new McDonnell's Farm background
Animated items still turning to plowed land on the farm
Some items are not visible in certain spots of the Storage
Changed Market with a new early unlock ability, also many text typos had been corrected
Ad blocker interference detected!
Wikia is a free-to-use site that makes money from advertising. We have a modified experience for viewers using ad blockers

Wikia is not accessible if you've made further modifications. Remove the custom ad blocker rule(s) and the page will load as expected.