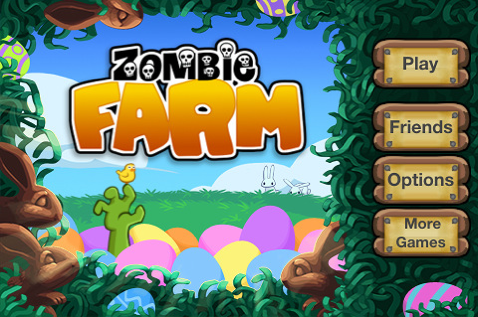 ⦿‿؀⦿ ZOMBIES SAVE EASTER!
An evil badger has taken the Easter bunny hostage! Even worse, all the Easter eggs and chocolate have been corrupted to do his evil bidding! Can your zombies save Easter from this evil impostor?
Whats new for Easter?
Easter items are now available for a limited time
Watch out for more Easter items as Easter approaches!
Pet Bunny! Do the Easter quests, to get a pet bunny that will follow you and be your friend forever.
New Easter invasion venue, battle evil choco bunnies and corrupted marshmallows to save Easter from the evil Easter badger!
What else is new?
New mutation collection menu for you to keep record of your zombie mutations. Can you unlock all 28 mutations?
New menu for quests. Now you can browse all quests you have and see your completed quests.
The art for invasion venues have been given some love. Go back and play your favorite invasions to check them out.
Other stuff
New festive Easter title screen
The in game menu just got a facelift!
Fix for a bug that turns stuff into plowed land
Buying boosts brings you to the storage menu right after
Zombies can now think of easter eggs!
List of new stuff
Online updates
Remarks
Ad blocker interference detected!
Wikia is a free-to-use site that makes money from advertising. We have a modified experience for viewers using ad blockers

Wikia is not accessible if you've made further modifications. Remove the custom ad blocker rule(s) and the page will load as expected.