App Store Description
ZOMBIES IN A BOX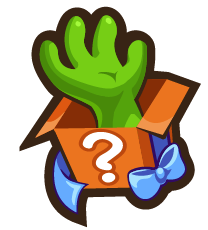 Special zombies have been stuffed in a Zombie Box. Buy one from the market to get your random special zombie! Which special Zombie will you get?
Other Changes
Daily rewards now show up as a quest icon, be sure to collect it daily.
New quest icons will jump if you haven't opened them yet.
Combined the 3 mystery boxes into 1 mystery box.
Invasion timer now completes when you level up.
You can now invade with less than 8 zombies.
Tutorial flow has been reworked to be shorter and clearer.
Ad blocker interference detected!
Wikia is a free-to-use site that makes money from advertising. We have a modified experience for viewers using ad blockers

Wikia is not accessible if you've made further modifications. Remove the custom ad blocker rule(s) and the page will load as expected.