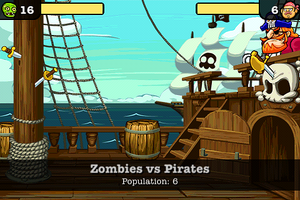 "The Dread Pirate Arrrnold has been plundering farms left and right. His band o' ruffians and scallywags have your farm targeted next!"
General
This invasion is unlocked at level 21
Minions
Scallyw

ag

SwashBuckler

Attack: Sword slice/Hook slice
Arrrnold
Ad blocker interference detected!
Wikia is a free-to-use site that makes money from advertising. We have a modified experience for viewers using ad blockers

Wikia is not accessible if you've made further modifications. Remove the custom ad blocker rule(s) and the page will load as expected.